Who we are – Technaut are a Trusted Managed IT Provider in the Isle of Man.
Technaut has been providing IT Consultancy in the Isle of Man since 2002. Our customer base includes some of the most well known names on the island and we are a fully Manx owned and operated business.
Why choose Technaut:
1. We are a well established business! Why trust your IT with someone who may be here today, gone tomorrow?
2. We have the Services you need! Our Services are designed to meet the demands of our Customers.
3. You will love working with our Team! The relationships we build with our customers is strong, because they know they can trust us!
We're proud to be a local business. We endeavour to buy locally whenever we can and support the businesses we work with! 
Customer Issues Resolved in last 12 Months
Supported Local Businesses
Years since Technaut Cloud launched
[testimonial_view id="1"]
Now you know who we are, how about what we do?
We offer a wide range of IT Services to Businesses like yours, we have broken this down to help simplify our services into categories.
IT Solutions
Click here to see our IT Solutions, we have a range of solutions that can help your business. Hosted Email, Cloud Desktops, CCTV, WiFi plus many more, we have the solutions your organisation may need!
Web Design
Do you need a website? Our cost effective website services are designed for simplicity. We can secure your domain, setup your website, add you to Google/Bing and assist with marketing on Social Media.
Don't have the need for a full time IT Resource, Technaut can help by giving you the support you need! We provide IT Support services to over 100 small-medium size business in the Isle of Man and further afield.
IT Security
Security solutions to help protect your business. We have partnered with Sophos to offer Endpoint Protection/Encryption and much more. Many of the products are designed to ensure Personal Data is Secure (GDPR!).
Case Studies – Some of our success stories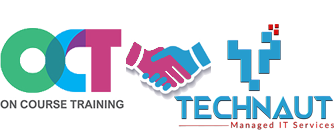 ON COURSE TRAINING
Business owner Fiona Rowe came to Technaut to help provide an IT System to support her corporate-user training business.
This cloud based setup demonstrates the flexibility of Technaut Cloud systems. With the platform now live and courses being delivered weekly & receiving excellent feedback, the Platform is performing as well as expected!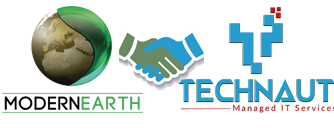 MODERN EARTH
When Director Rob Boyles asked Technaut for an IT solution to help grow with his business, and his aggressive expansion plans, there was one clear solution that met his needs.
One of the questions that we're frequently asked here at Technaut is how our Cloud Solutions actually work when applied to a Business. This case study demonstrates that nicely and will answer many of the questions you may have!