Managed WiFi
Our Managed WiFi Solution utilises industry leading Access Points in a self-healing mesh to provide the best coverage in your premises.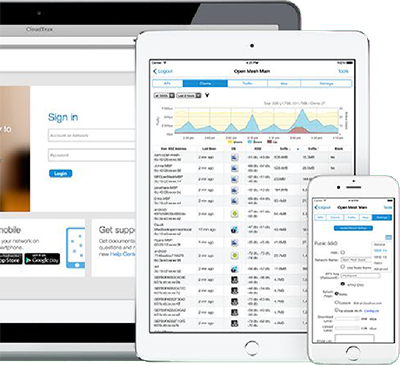 About Technaut WiFi
Technaut Managed WiFi is a range of Wireless access points and switches that can be use to provide reliable and self healing WiFi at your home or business (inside and outside!).
Using a trusted technology with over 75,000 deployments worldwide, the solution is proven with an estimated 23 million plus user devices using these devices every month!
Low Cost + Low Complexity are two reasons this solution is so successful – Installed, managed & monitored by Technaut, should a problem occur, a ticket will be raised with us automatically!
There really is no need for you or your customers to suffer with problematic WiFi any longer.
This product is compatible with Social Media WiFi, allowing users to check-in to Facebook to gain access.
Secure Network
Highest Level of Security, separate SSID's for Staff/Guest networks
Social Media Hotspot
'Check-in' to Access Guest Networks
Highly Availble Access
Self-Healing Mesh, managed from the Cloud.
Revenue Generating
Options to generate revenue from your Guest Network
Hotels
Ideal solution for Hotels with options to have Paid access if required.
Pubs / Clubs
Excellent for Pubs/Clubs to improve customer experience.
Offices
Great for office environments allowing controlled staff and visitor WiFi.
Retail, Food & Beverage
Perfect to gain extra social media followers or collect email addresses for marketing/offers.
How does it work?
1. Technaut will survey your premises and suggest the number of WiFi points required for the best coverage and how best to provision devices (self powered or POE from a  dedicated POE Switch).
2. Our Access Points & POE switches are installed and will utilise your existing internet connection to provide a Staff and a segmented Guest WiFi.
3. WiFi networks will be configured with a dedicated splash page. There are many options available from asking users to pay a fee to access to simply adding a 'Check-in' at your location on your Facebook page.
4. Network bandwidth is limited to ensure a single user cannot monopolise service.
5. Technaut Manage remotely from the Cloud.